COSPAR's outstanding paper award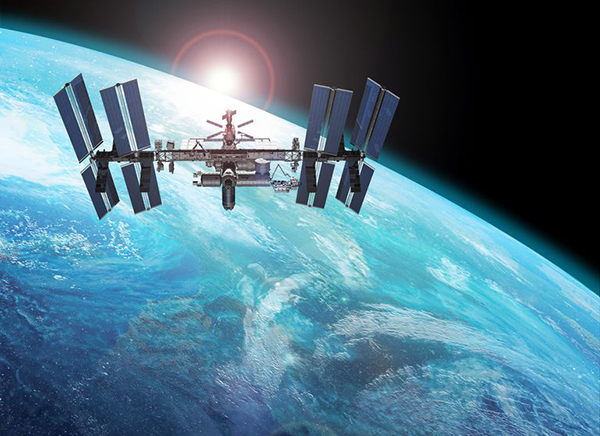 The paper Interplanetary Coronal Mass Ejection effects on thermospheric density as inferred from International Space Station orbital data authored by the Group of Atmospheric Science's PhD student María Teresa Mendaza, has been distinguished with the Outstanding paper award for young scientists, granted by the Committee on Space Research's (COSPAR) Bureau.
The paper, which was published in the journal Advances in Space Research last August 2017 (issue 60 pp. 2233–2251) and was recommended for the award by the Publications Committee of COSPAR, poses an innovative procedure to use orbital parameters of the International Space Station to infer the thermospheric density and then to analyse solar effects on the thermosphere from it. It has been driven under the supervision of professor Javier Martín-Torres, the thesis director of Mendaza's PhD, who appears as co-author.
This method will permit a better characterization of the interaction of coronal mass ejections (a kind of non-periodical solar activity) with the upper atmosphere, whose knowledge was constrained by the scarcity and fragmentation of direct observational data. By applying this method, it will be possible to determine the influence of any solar ejection event through the retrieval of available orbital data of the ISS, and thus to perform deeper studies.
The award will be announced and presented during the COSPAR 2018 Assembly, that will take place from 14th to 22nd of July at the Pasadena Convention Center, Pasadena,USA.
COSPAR was created in 1958 to promote international cooperation in the pursuit of scientific research in space by favouring the exchange of results, information and opinions within the field, and has become the premier forum for presenting the most important results in space research.