PVT-GAMERS, awarded in the European INNOSpace Master's competition
The PVT-GAMERS (Pressure-Volume-Temperature GAuging Method for Electric pRopulsion Systems) project has been awarded during the INNOSpace Master´s Conference and Awards Ceremony, that took place at the Humboldt Carré Center in Berlin on June 5th.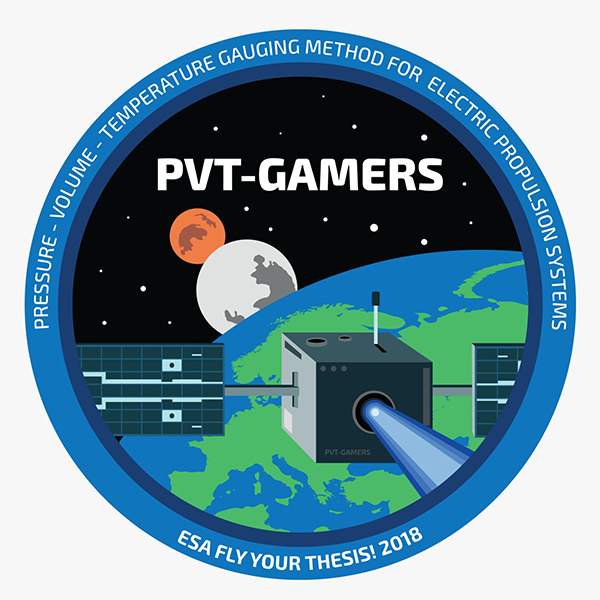 The PVT-GAMERS proposal has been awarded with the second prize of the OHB challenge within the 2018 INNOspace Masters European competition for innovative space projects, organized by the Space Administration of the German Aerospace Center (DLR), with partnership of Airbus, OHB, and the ESA Business Incubation Centres Bavaria and Hessen & Baden-Württemberg.
OHB SE is a European multinational corporation which currently is the third largest company in Europe's aerospace area. The goal of this particular challenge was to select "visionary" ideas which advance the future of the space sector.
This year, for the first time, OHB acted as an official partner, and provided its own challenge. The motto of the current competition, which is aimed at young companies, universities, research centres and individuals, is "Space Moves". It looked for ideas and concepts of varying degrees of innovation and maturity for the different competition categories. "OHB received many exciting submissions, all very different, covering diverse fields of activity. I am happy to say that our candidates are young, even very young, and I am pleased to see that the space sector is attracting and inspiring the young generation. This generation is the future of space travel", said Dr. Fritz Merkle, Management Board member of OHB SE, in his laudatory speech.

This competition has awarded the PVT-GAMERS proposals because of its innovativeness and relevance in optimising the processes, components, or subsystems involved in satellites. Special attention was payed also to the technological feasibility and level of maturity, the potential for technology transfer or market success and the expertise of the proposing team. The team that proposed this solution was Álvaro Soria Salinas, Riccardo Lucchese and Erik Nyberg, Prof. Javier Martín-Torres and Prof. María-Paz Zorzano. The successful participation in the INNOSpace Masters Competition has allowed the PVT-GAMERS team to get in touch with representatives from the aerospace companies which have shown interest in the implementation of this solution. This very special recognition is a good demonstration of the capability of the GAS group to contribute to the European industrial aerospace sector with a direct transfer from fundamental research to technology, proposing new disruptive approaches.