GAS hosted a workshop of the nordic icing center of expertise (NoICE) project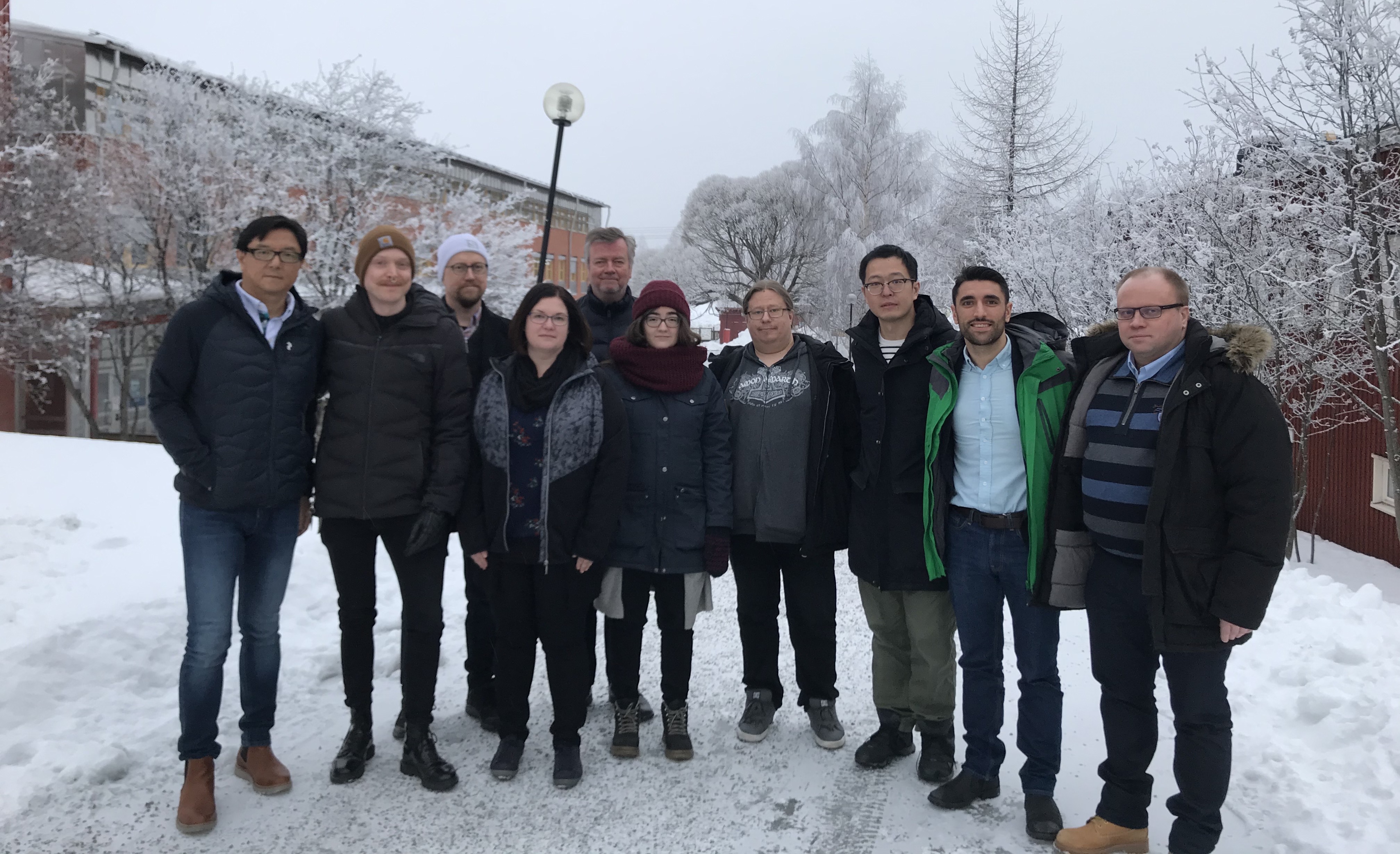 On February 13th and 14th, the Group of Atmospheric Sciences has hosted one of the regular workshops of the Nordic Icing Center of Expertise (NoICE) project. NoICE is a joint project funded by Interreg Botnia-Atlantica , Region Västerbotten and the Regional Council of Ostrobothnia. The main aim of the workshop has been share solutions to palliate the problems caused by atmospheric icing in the Arctic region. This phenomena implies severe constraints for the full socio-economic growth of the local communities living thereby imposing a series of difficulties for the proper development of necessary activities, such as communication, energy distribution, transport etcetera. In addition, icing processes determined by climatic conditions in Scandinavia decrease the performance of different industries, making their functioning more difficult and raising production costs.
Ten members of NoICE consortium, formed by Novia University of Applied Sciences, Tampere University and The University of Vaasa, from Finland, and Umeå University and Luleå University of Technology, from Sweden, attended the meeting. The format of the workshop allowed for exciting open discussions on cooperation, cross-border cooperation and time management.
The role of the Group of Atmospheric Science at the Luleå University of Technology's representative entails modelling of environmental conditions, acquisition, processing, and interpretation of observational data within the project. Roberto Mantas-Nakhai from GAS, hosted the meeting and presented the latest advances of the Weather Research Forecasting (WRF) modeling effort being developed by GAS. He also presented the results on a case study using WRF predicting the icing impact in train delays during the traverse from Umeå to Stockholm.