HABIT tour in new scientist live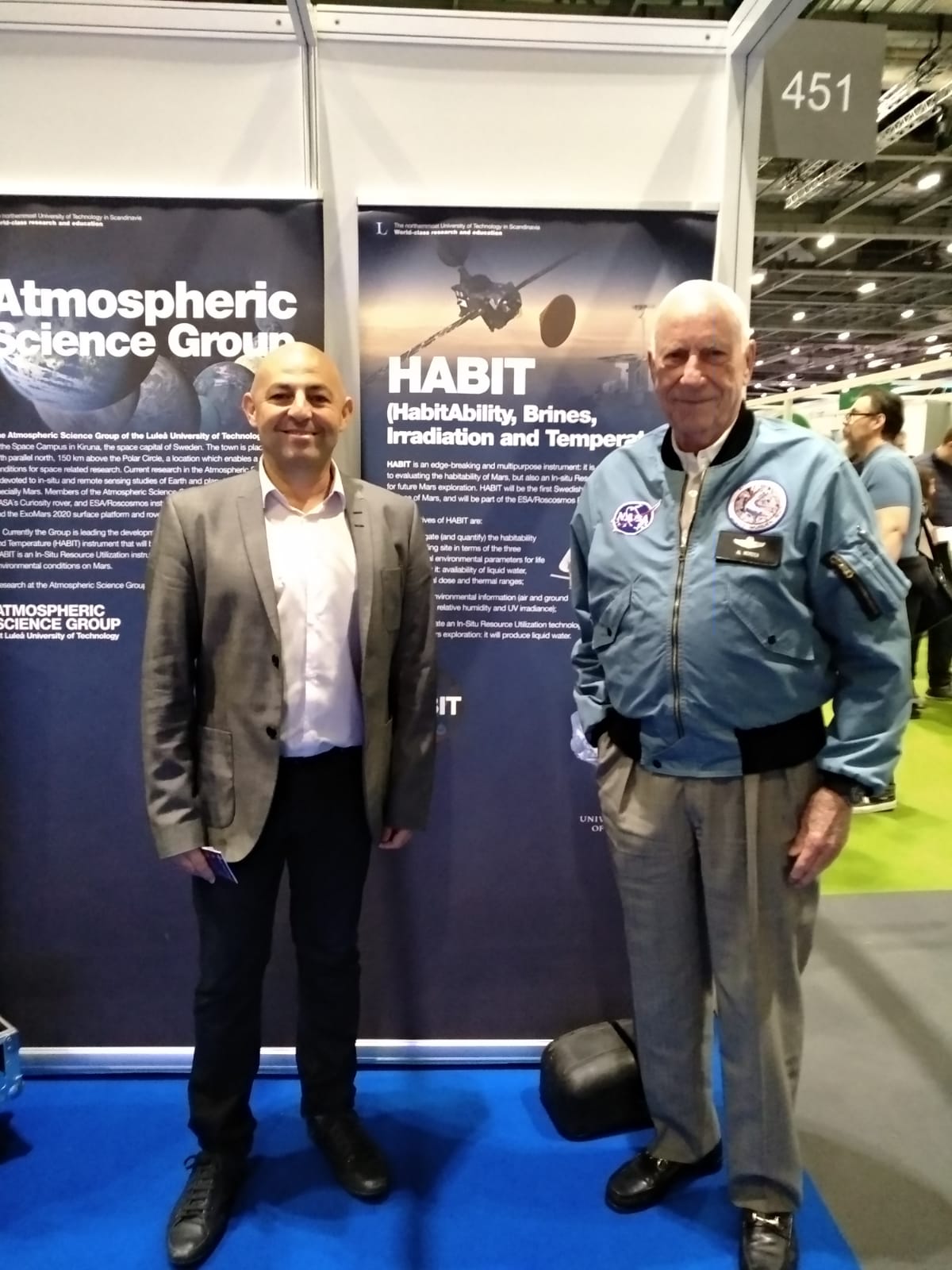 New ScientistLive is the most important Science Festival in the world. This worldwide global event is an award-winning, mind-blowing festival of ideas and discoveries for everyone curious about science and why it matters.
From October 10th to 13th London transforms in the world's most exciting capital city to be inspired by the most amazing science and technology with over 120 engaging talks and over 150 interactive experiences.
HABIT Tour has been located at the Cosmos zone, in stand number 451 representing the Group of Atmospheric Science from Luleå University of technology and interacting with all kind of audiences. More than 3,000 schoolchildren and teachers will visit the Cosmos Zone where is HABIT. HABIT was present in the New Scientist Live Teacher's Pack with several educative guides and workshops as "Create your Martian instrument" or "Mars in your kitchen".
Schools groups and families participated in a science hunt with HABIT as a part of a treasure that children could follow around the show floor encouraging them to visit our stand and answer questions related to Mars habitability and the search of life in the Red planet.
GAS was also represented in the Science Festival with a talk by Chaired Professor Javier Martin-Torres titled Could we live on the red planet?" where revised the quest for Martian habitability based in our current understanding of the environmental conditions on Mars provided by Curiosity and other missions.