Moon Alchemist among the top 3 ideas in Space Exploration Masters competition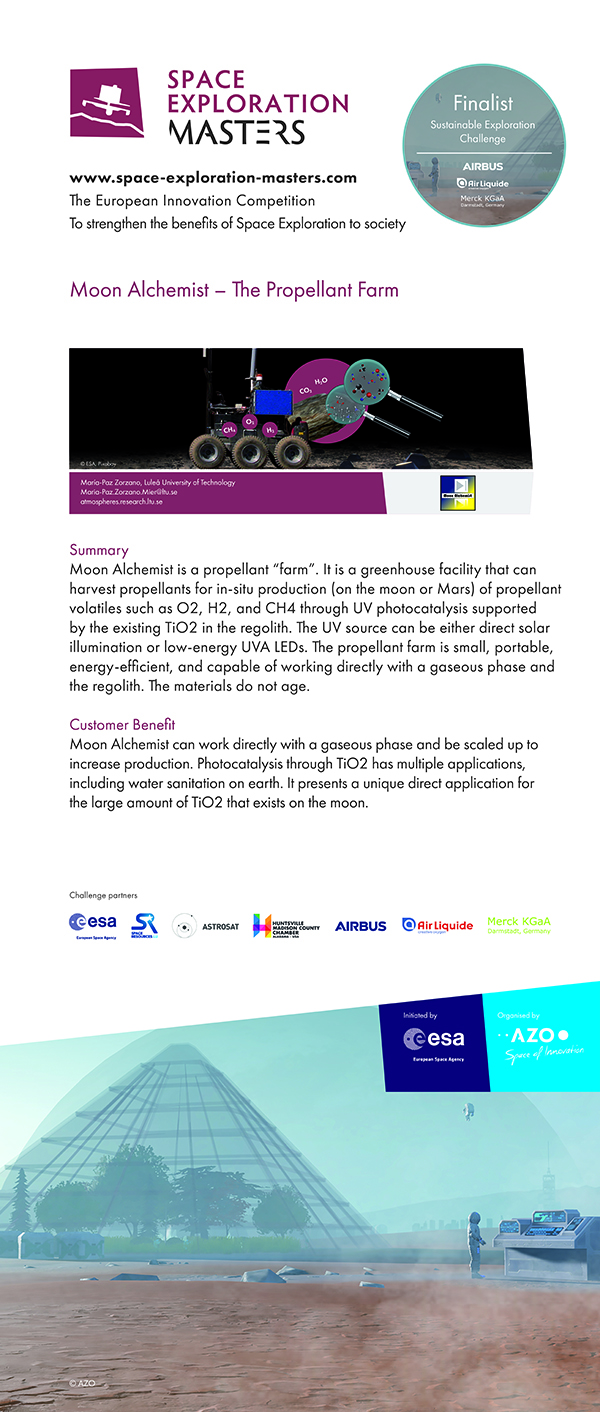 The Moon Alchemist project, developed by a team from the Group of Atmospheric Science (GAS) led by María-Paz Zorzano, has been awarded as top 3 finalists in the 2018 edition of the Space Exploration Masters competition as a viable solution for Moon propellant production. The project was selected among the 132 international proposals presented on this second edition of the call.
Initiated by the European Space Agency (ESA), the Space Exploration Masters has become a main pillar to implement the goals of the ESA Space Exploration strategy. The Space Exploration Masters annually awards the best business ideas providing business opportunities to strengthen the benefits of Space Exploration to society with products and services.
The Moon Alchemist proposal has been selected as top 3 finalist of the joint Sustainable Exploration Challenge by Airbus, Air Liquide, and Merck KGaA, Darmstadt, Germany. The Space Exploration highlight 2018!, the 2nd edition of the Space Exploration Masters culminated in a grand Awards Ceremony on 30 October 2018 in Bilbao, Spain.
---
Al about the award ceremony here:
https://www.space-exploration-masters.com/awards/
---