Joint Arctic Agenda workshop at LTU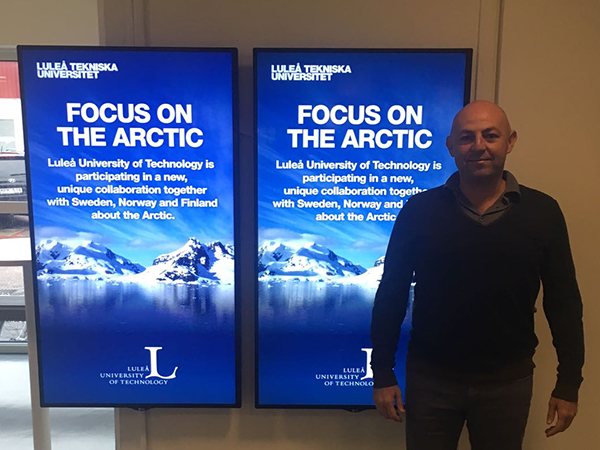 The Joint Artic Agenda (JAA) workshop 2017 was held at Luleå University of Technology (LTU) last 13th-14th September, with the participation of Prof. Javier Martín-Torres and Anshuman Bhardwaj, head and member of the Atmospheric Science Group respectively, who attended as representatives of LTU.
The Joint Arctic Agenda is a project involving, besides LTU, four northern universities, namely, Umeå University (UmU, Sweden), University of Tromsø (UiT, Norway), University of Oulu (UOulu, Finland), and University of Lapland (ULapland, Rovaniami, Finland). It is intended to demarcate common areas in which the partners can develop a coordinated work intended to provide ways for the economic and social growth in the Scandinavian Arctic region.
In addition to the fields established in previous editions (Mining, Energy and Health), on this occasion, Education, Regional Development and Indigenous issues (Sami), have been incorporated as new subjects to the workshop's schedule with the implementation of their correspondent thematic groups. The workshop also included sessions to provides guidelines in the search for funding opportunities, and a meeting of the Steering Group, whose objective is to trace the path to follow henceforth.
Prof. Martín-Torres and Mr. Bhardwaj were involved in the Energy thematic group, where they contribute the expertise acquired through their participation in the Nordic Wind Energy Center, of which Atmospheric Science Group is a member.