New GAS' Iceland campaign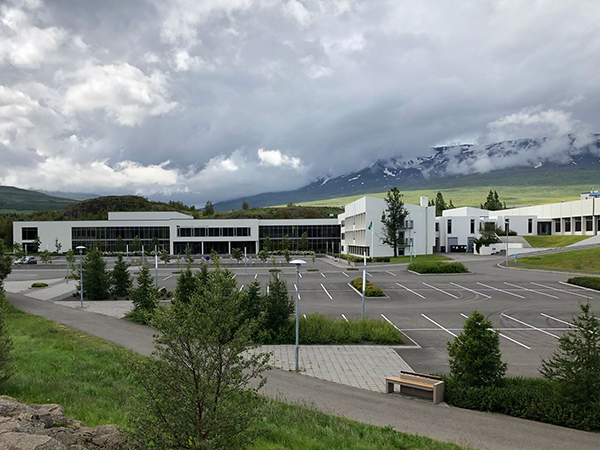 Anshuman Bhardwaj and Juan Antonio Ramírez Luque, members of the Group of Atmospheric Science (GAS), have travelled to Iceland to develop a field campaign, framed in the collaboration agreement signed with the University of Akureyri.
To start, Anshuman Bhardwaj gave two lectures on 7th and 8th July at the University, the first of which was scheduled for students and the second dedicated to a broad public. Both were organised by professor Oddur Vilhemlsson.
The proper campaign started on 9th, and basically is meant to map some sites which are considered as Mars analogues, such as lava flows, lava caves and areas showing water related features. The works consist of getting images with the Group's drone for their further analysis. The main part of this analysis is to generate highly precise terrain information which can reveal the surficial patterns of such landscapes with great detail.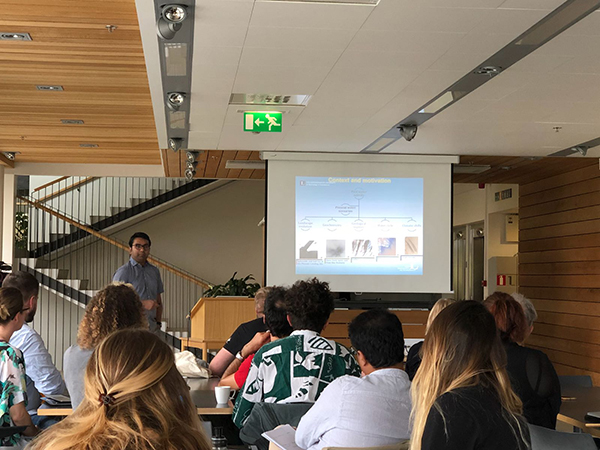 It will permit a better identification of similar structures on Mars through the study of images from orbiters, and important clues for their appropriate characterization will be also obtained. In addition, the imaging study of known features will serve as a reference for the refining of the analysis procedures themselves. Imaging is a powerful tool for Mars exploration, not only to maximize the scientific outcomes of the missions currently on operation on the planet, but for the better planning of missions to come in several aspects, such as the selection of landing sites (in terms of scientific potential and security), or planetary protection issues.
Besides, a unit of PACKMAN will be installed at the University, in a new step to widen the network of instruments which is expected to be progressively settled.
On the other hand, an optimal location for the further installation of a unit of the Self-Sustainable Station for Monitoring Extreme Environments (S3ME2) instrument (formerly Perpetual Environmental Station, PES), will be selected in the Vatnajökull National Park, where it is expected to be autonomously working for at least one year.