Outreach: Arduino workshop and more…
Several members of the Group of Atmospheric Science (GAS) have been involved during an intense week in remarkable outreach activities: the presentation of HABIT (Habitability, Brines, Irradiation and Temperature) instrument during Blixtlåset competition, and the second edition of the Arduino workshop at Luleå campus.
The Arduino Workshop is framed in the pedagogical project called Infinite Learning Chain, organized by GAS, with the aim that the skills acquired by the participants are later transmitted by them in further workshops under the guidance of a researcher from GAS.
On this occasion, electronics students from the Xp-el group, devoted to spread and share electronics as a hobby, and from UniCreators association, learnt to apply Arduino boards to the management of sensors. Arduino corporation is a very especial partner of GAS, with which there is an active ongoing collaboration to develop several technology learning projects.
The activity was aimed to the development of a portable instrument composed of a wide variety of sensors for its use in field site campaigns. In particular, the students had to design a device provided with a high accuracy Barometer and Altimeter, a GPS, a real time clock, a high accuracy temperature/humidity sensor, an infrared temperature sensor, a camera, an accelerometer, a compass, a soil moisture probe, a high temperature probe, multichannel gas sensor (for measuring CH4, NO2, H2, NH3, O2, CO), and a multi-channel digital light sensor (for measuring UV index and detecting UV-light, visible light and infrared light). The ideas gathered from the participants will be incorporated to the development of an instrument to be used in the during the field site campaign of SWASDAG project.
The workshop was driven by Thasshwin Mathanlal, member of GAS, assisted by Mattis Johansson, who participated in the previous edition of the workshop last May.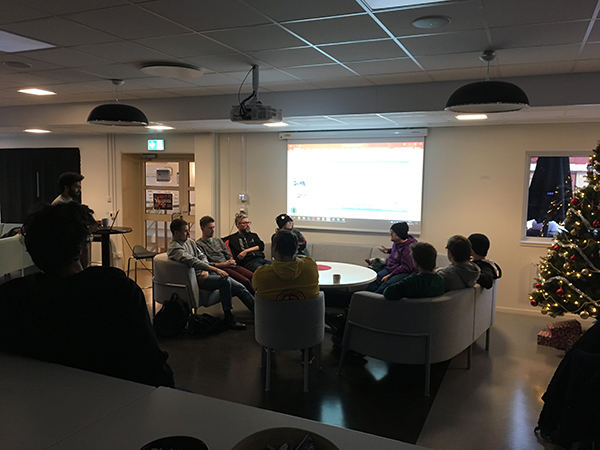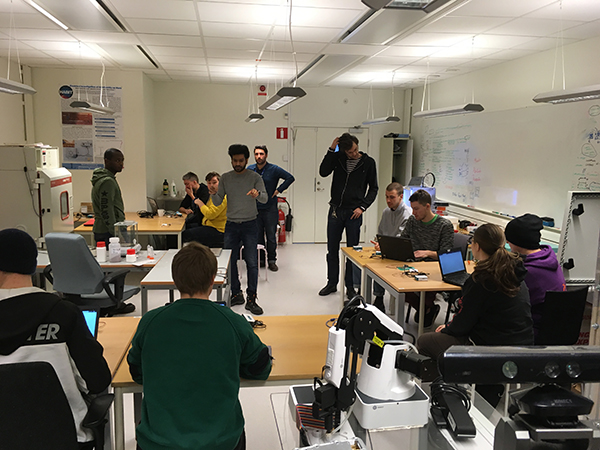 Briefing and work at INSPIRE Lab during the Arduino workshop. Credits: GAS/LTU
On the other hand, Miracle Israel Nazarious and José Antonio Gordillo attended the Blixtlåset competition, intended to promote technological creativity among high school students. In this event, they presented HABIT as an example of innovative technology that could inspire the participants.
The HABIT workshop was one of the favourite sessions according to the feedback provided by the organizers, and six students have thought of taken advantage of the instrument functioning to develop a project for next year edition of the competition.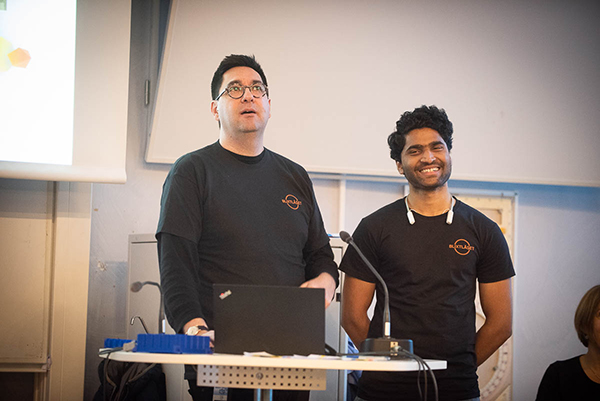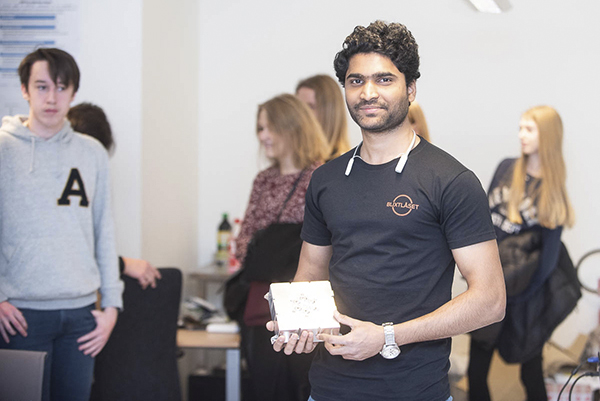 José Antonio Gordillo and Miracle Israel Nazarious during their presentation of HABIT instrument.
---
Videos of two participants on the Arduino workshop talking about their experience on it.
---