A new gas field site campaign in laktajakka valley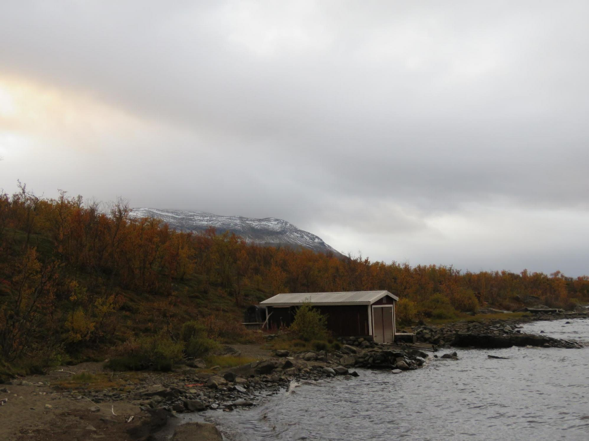 A new Abisko (this time a single day) fieldwork campaign has been developed by GAS on September 26 in the Laktajakka Valley. This time the expedition was composed by 3 GAS members: Thasshwin Mathanlal, Shaktiman Singh and Juan Antonio Ramirez-Luque.
The main goals of the campaign were:
To install an Environmental Monitoring Station at the new GAS Research Hut in Kärkevagge, and report on future infrastructure needs at the Research Hut.
To collect water and soil samples from the Rissajaure lake and the downstream.
The Research Hut in Kärkevagge has been generously given up by the Polar secretariat to GAS in a recently signed agreement. It will be used by GAS to study geomorphology, hydrology, and meteorology in the valley, to develop Earth- and Mars-related research activities. The S3ME2 station will be deployed in the Kärkevagge research hut to provide environmental real-term data.
The campaign is also part of the international collaboration of GAS with the University of Okayama at Misasa, Japan, where the water and soil samples will be analyzed.