HABIT as artistic inspiration in the Norteas annual meeting
Norteas is a Nordplus network of Nordic and Baltic Performing Arts institutions in higher education focused on sharing about our everyday life. Norteas encourages students and teachers to seek innovation and new approaches to the already established practices, through the exchange of knowledge, experience, and visions on contemporary performing arts and education.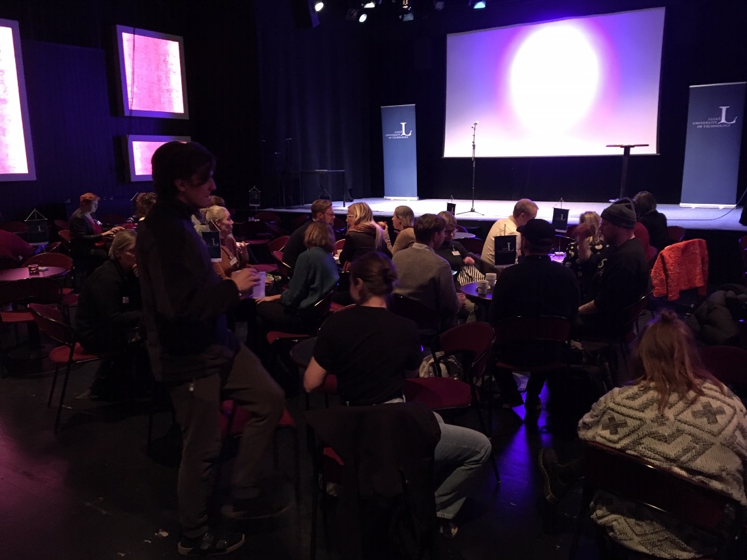 During this week, the Theatre Academy at LTU is hosting the Norteas network, which brings together Nordic and Baltic performing arts institutions. The fact that Norteas chooses to place its annual meeting at LTU means gives to the whole university the opportunity to show some activities related to creativity and art. During the three days in Luleå, there will be seminars and discussions about artistic citizenship.
The Group of Atmospheric Science has been invited to introduce HABIT as inspirational asset in a creative process developed by artists. In a presentation on November 6th, Mars research will be considered as a starting point to create a novel, a film, a painting or a choreography. GAS is interacting with LTU dance and theater students to start projects like "62,5" with LTU Professor Tove Lojander or a space film about Mars with LTU Professor Ulf Friberg, which is planned to be released next July, when the ExoMars 2020 mission will be launched from Baikonur Cosmodrome , a spaceport located in an area of southern Kazakhstan leased to Russia. The event with highlight the role and challenge of the researchers to interact with artists in today's contemporary culture, that is mainly a scientific culture. Research can provide artists high-quality contents to inspire them and to connect them with other stakeholders as educators, communications professionals, local communities or other creators who usually cooperate with researchers.