European Planetary Science Congress 2017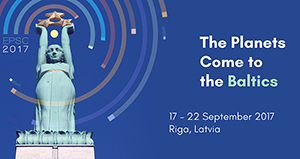 Atmospheric Science Group, and in particular the studies which are being carried out regarding Mars exploration, is going to be present at the European Planetary Science Congress, which is being held at Riga, Latvia, between 17th and 22nd of September.
The Group is represented by David Fernández-Remolar who, as an expert in Mars analogues on Earth and related investigations, is co-author of the poster Lipidic biosignatures in diagenetically stabilized ironstones terraces of Rio Tinto, an acidic environment with analogies to Mars, which will be exposed during the meeting.
The poster summarises a study performed at Río Tinto, an area in the South-West of Spain which is renowned as a Martian-like environment in some geological and geochemical respects, such as the abundance of minerals with high concentration of ferric iron and sulphates, which are the resultant products of chemolithotrophic metabolism deposited in sedimentary rocks.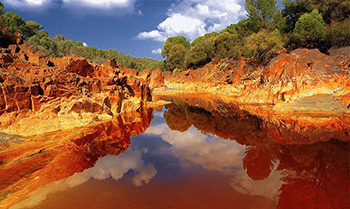 The interest of this study is to check how some biosignatures, such as lipids, are preserved within these deposits throughout the formation of the rocks by diagenesis, and to pose the possibility of using them to trace their geochemical path backward to their organic source. In addition, the study contributes a better environmental understanding of metabolism based on Iron and Sulphur.
All this information will be useful for the analysis of similar environments found on Mars (iron outcrops) regarding the search for signs of life, one constant and main scientific goal in the exploration of the planet.
The European Planetary Science Congress is the major meeting for planetary researches in Europe, and it is intended to provide a forum in which they can keep updated on the activity within the field in a great variety of topics by sharing their respective work.